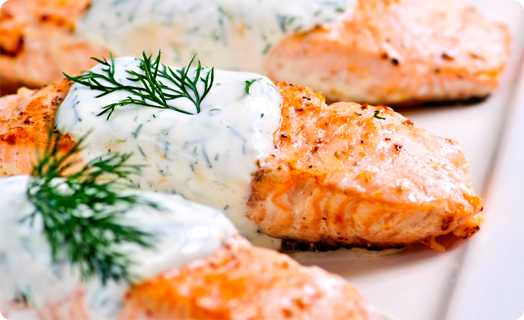 Ingredients:
1-2 lbs. salmon fillet cut into 4-6 portions
1 jar of Santa Monica Seafood Dill Sauce
2 tsp extra virgin olive oil
Salt and pepper
A sprig of fresh dill
SERVES 4
Directions:
1) Preheat oven to 375°F.
2) Place the salmon portions on a baking sheet and sprinkle with olive oil.  Bake for 10-12 minutes until done.
3) Remove from the oven and let the fish rest for 2 minutes.
4) Spoon our Santa Monica Seafood Dill Sauce on top and garnish with a sprig of dill.