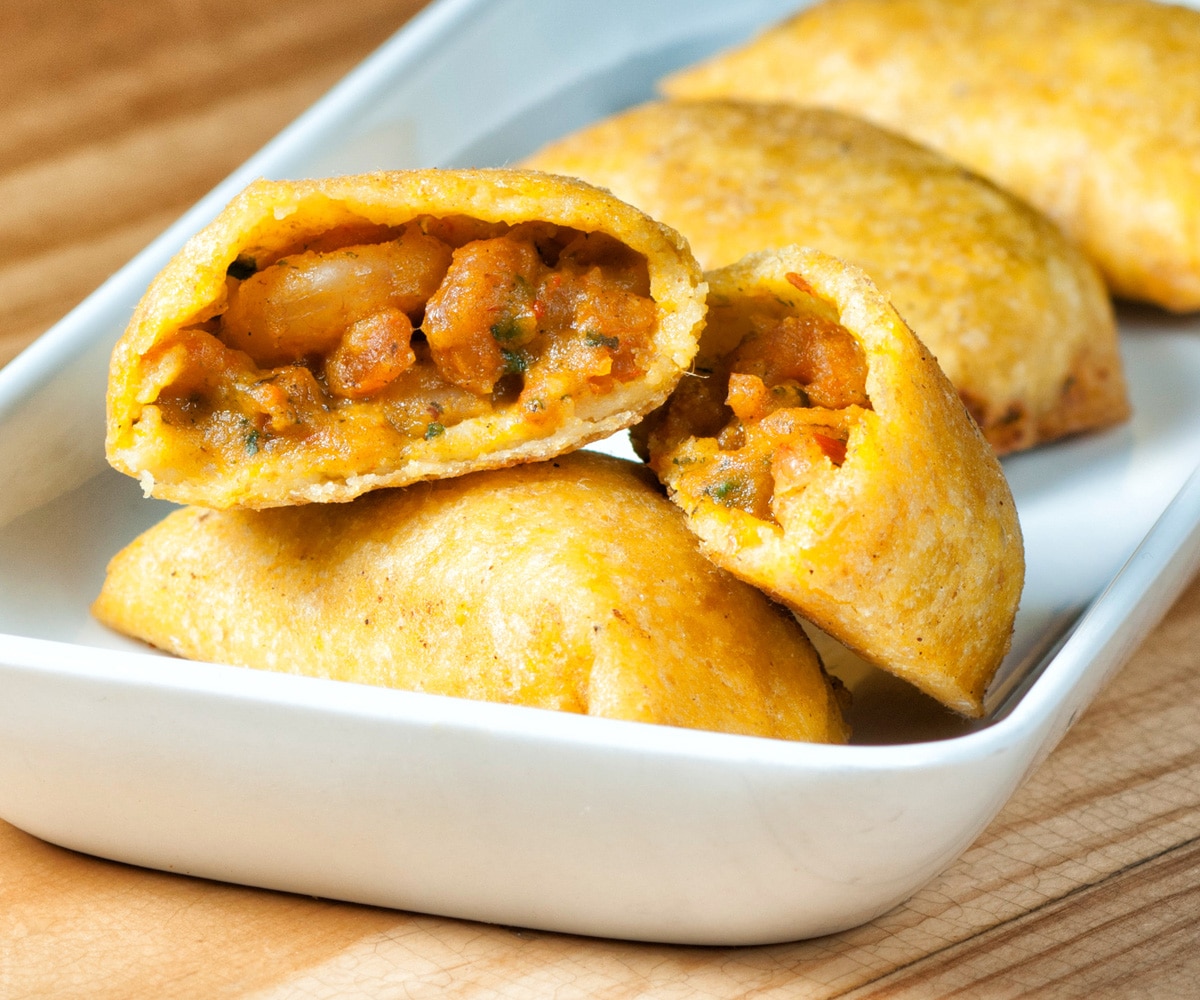 ---
Serves 4
Ingredients:
1.5 lbs Argentine Red Shrimp; peeled, deveined, largely chopped
3 Tbsp Santa Monica Seafood Garlic & Herb Butter
1 yellow onion; chopped
1 red or yellow bell pepper; chopped
2 tomatoes; finely chopped
1/2 Tbsp. cumin
1 cup shredded cheddar
12 to 16 discs of store-bought empanada pastry dough (you can use regular pastry dough too)
Vegetable oil; for frying
Kosher salt & black pepper to taste
Instructions:
In a large skillet over medium heat melt butter and then add in onions, bell peppers, and tomatoes including their juices. Season with salt, black pepper, and cumin, and then sauté for about 2-3 minutes before adding in the Argentine Red Shrimp. Continue sauteing for about another 3 minutes.
Add shredded cheese and mix until it's melted and then turn off the heat. Set aside to cool.
Add about 1 to 2 tablespoons of the shrimp mixture at the center of each pastry dough disc and fold in half. Using your thumb, press down to seal the edges or twist along the side to create a braid.
Heat vegetable oil to 350F and cook each empanada for about 2-3 minutes per side until golden brown. Enjoy!