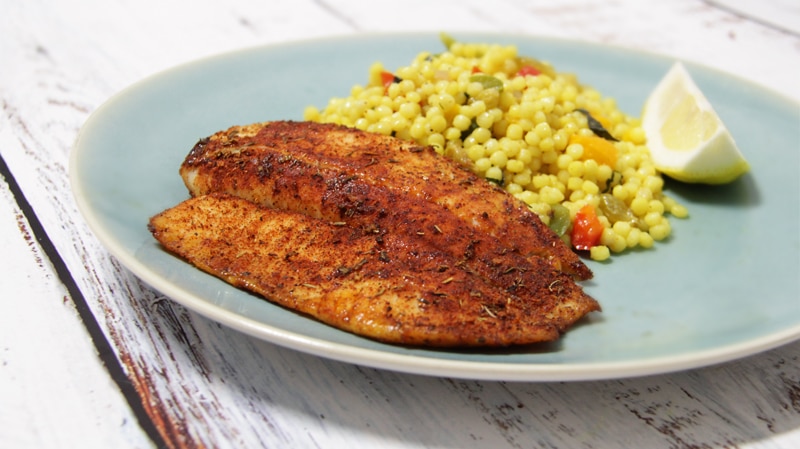 ---
Serves 4
Ingredients:
4ea 4-6oz Tilapia Fillets
1lb Couscous Salad from our Deli Case
1Tbsp. Olive Oil
1tsp Black Pepper
1tsp Cayenne Powder
1tsp Chili Powder
1tsp Dried Basil
1tsp Dried Oregano
1tsp Dried Parsley
1tsp Garlic Granules
1tsp Onion Powder
2tsp Smoked Paprika
3tsp Sea Salt
1ea Lemon, cut into wedges
Directions:
1) Pre-heat oven to 375ºF.
2) In a small bowl add all your dried ingredients for the rub (sea salt, black pepper, cayenne powder, chili powder, garlic granules, onion powder, smoked paprika and dried herbs) and gently mix.

3) On both sides of the fish, brush a little olive oil and then season with the rub. Place fish on a lined baking sheet and bake in the oven for about 15 minutes or until the internal temperature reaches 145ºF.
4) Plate fish and serve with side of couscous salad.
Enjoy!