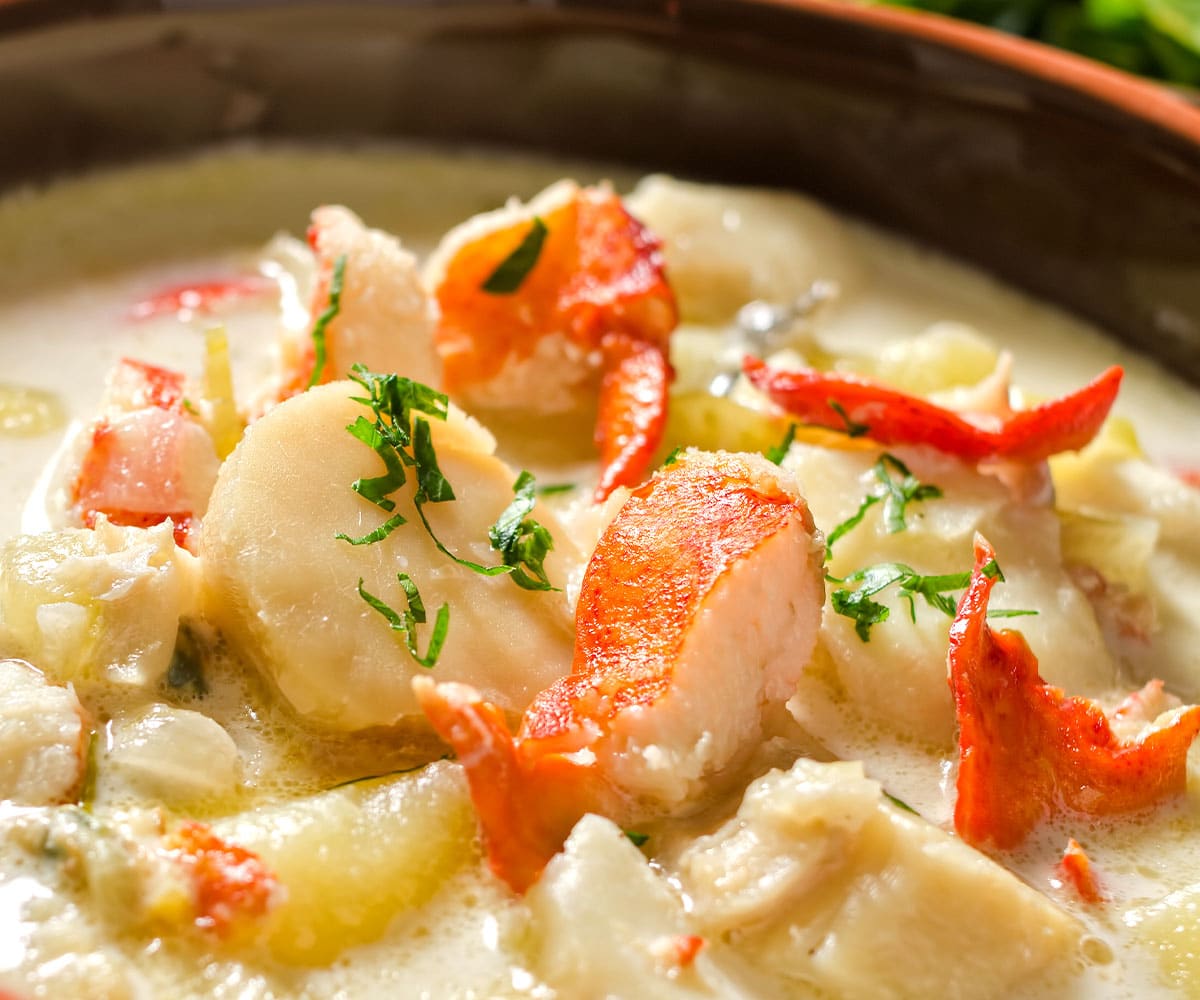 ---
Serves 4
Ingredients:
1 lb Lobster Meat
1 lb Cod
3 Yukon Gold potatoes, cut to about 1.5" cubes
2 1/2 cups Santa Monica Seafood Ultimate Fish Stock
2 1/2 cups heavy cream
2 Tbsp. butter
1 Tbsp. olive oil
1 ea. onion, chopped
2 cloves garlic, minced
1 bay leaf
1 Tbsp. thyme (dried or fresh)
2 Tbsp. parsley (dried or fresh)
1 tsp. cayenne pepper
Salt and pepper, to taste
Instructions:
In a cast iron dutch oven over the flames, add butter, olive oil, onion, and garlic. Sauté until the onions are slightly soft and then add in fish stock, potatoes, thyme, parsley, cayenne pepper, bay leaf, and a pinch of salt and black pepper. Let it simmer for about 10-15 minutes until the potatoes are almost cooked. Make sure you check on it and stir occasionally to avoid burns.
Add heavy cream to the pot and let it warm up with the potatoes (about 5 minutes) and then add in your cod. Cover and let it simmer for 5 minutes. After 5 minutes, add in cooked lobster meat and simmer for an additional 5 minutes.
Taste and adjust seasoning as needed.
Enjoy!