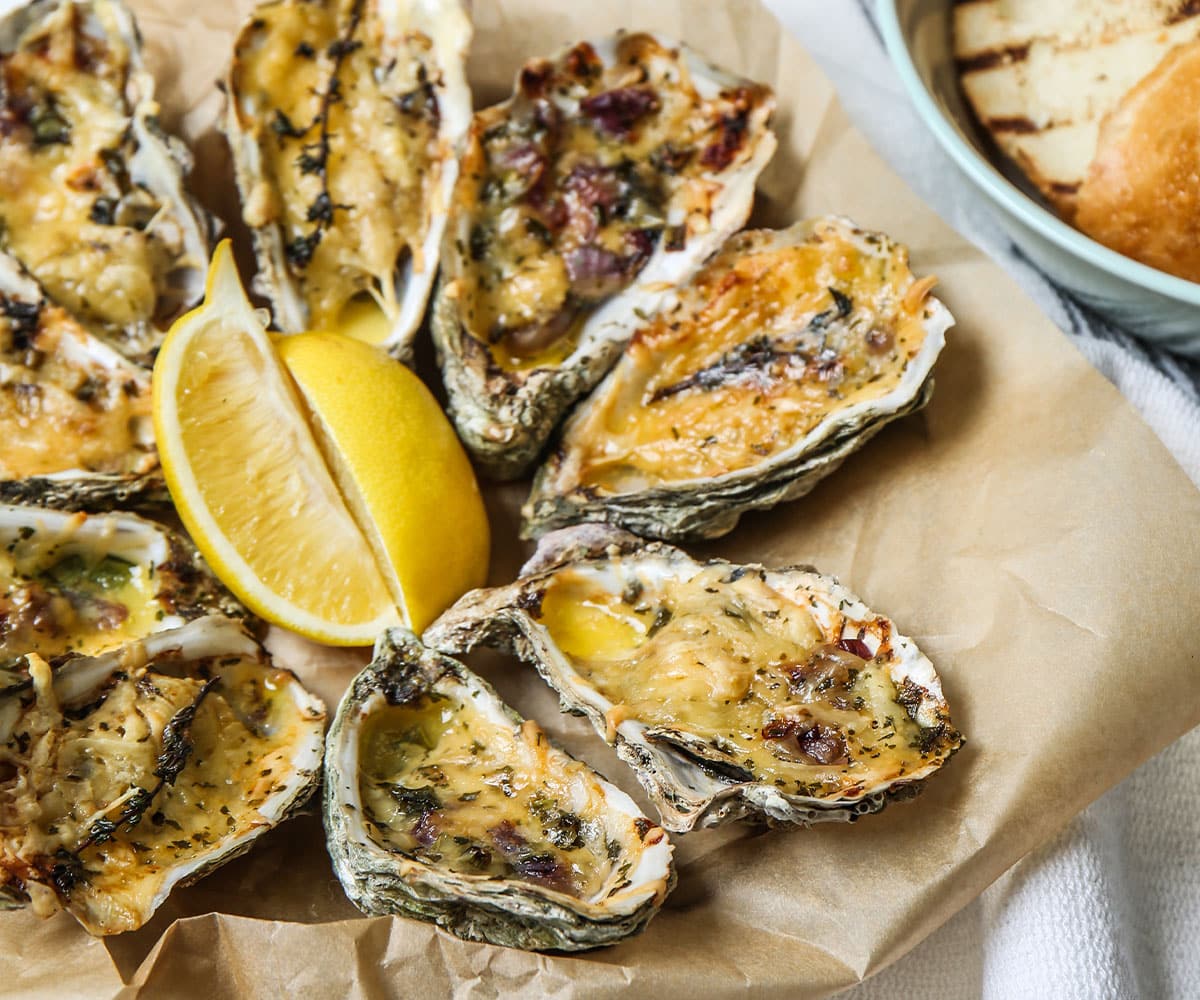 ---
Serves 2
Ingredients:
12 Oysters, shucked on the half shell
1 cup Parmesan cheese, finely shredded
4 oz butter, softened at room temperature
1/2 Tbsp. granulated garlic
1/2 Tbsp. Louisiana-style hot sauce
1/2 Tbsp. fresh parsley, finely chopped
1 ea. lemon, cut into wedges
salt and black pepper, to taste
Instructions:
Preheat the grill or set your broiler to high.
In a bowl add butter, parmesan cheese, granulated garlic, hot sauce, and a pinch of salt and black pepper. Mix and add on top of each oyster.
Place oysters directly on the grill and cook for about 5 minutes covered or place oysters on a baking tray and broil for about 3-5 minutes until the cheese is melted.
Remove from the heat and top with chopped parsley and a spritz of lemon juice. Enjoy!