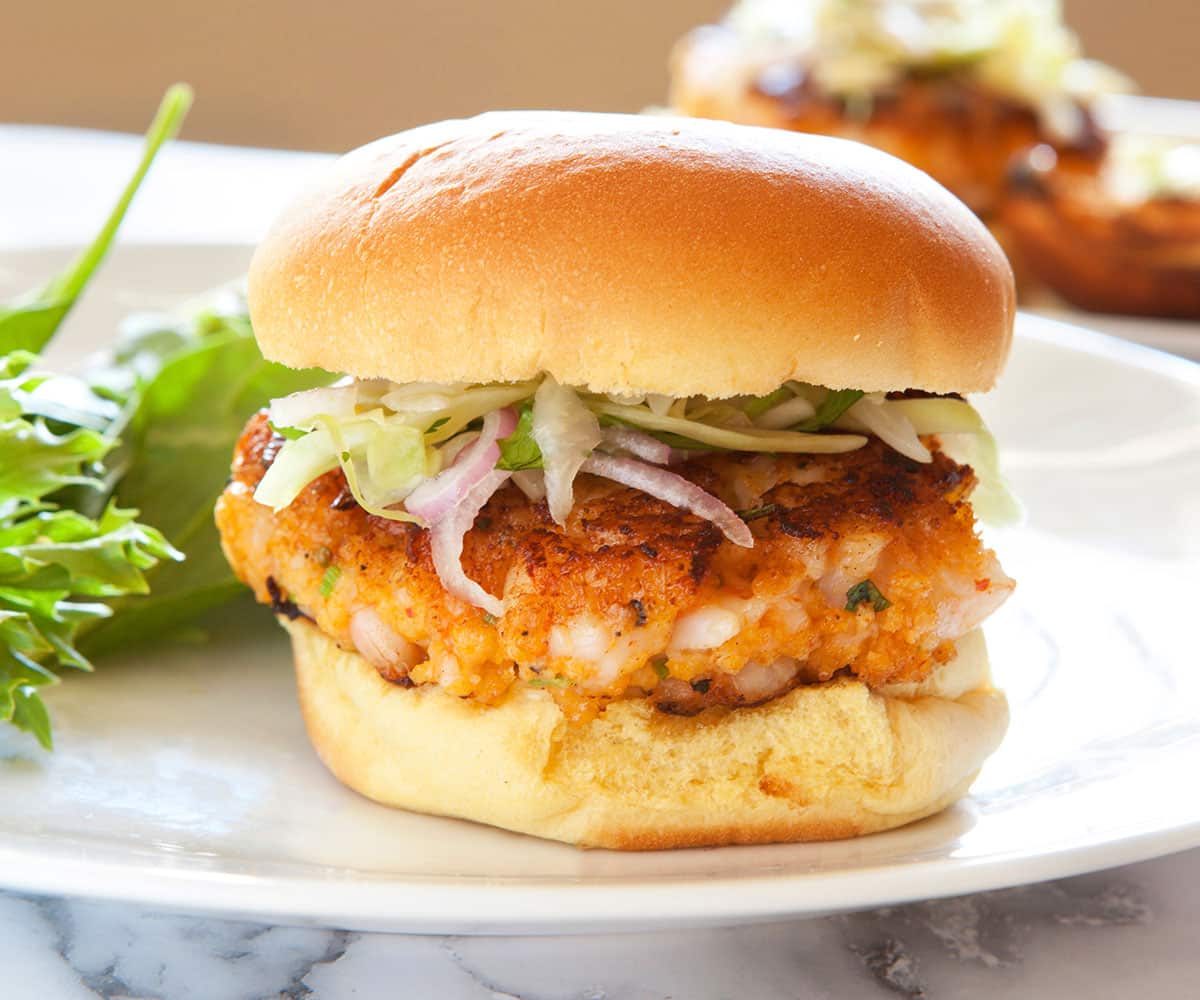 ---
Serves 4
Ingredients:
2 lbs. Medium Shrimp; peeled and deveined with the tail off; rough chop 1/2 of the shrimp 
1 ea. Small Shallot  
2 ea. Garlic Cloves 
2 Tbsp. Soy Sauce 
½ Tbsp. Pure Toasted Sesame Oil 
½ cup Mayonnaise 
¼ cup Scallion 
1 Tbsp. Canola Oil 
½ cup Sweet Chili Sauce 
1 lb. Chinese Coleslaw (from our Deli Case) 
4 ea. Slider Buns 
Salt and Black Pepper, to taste
Instructions:
Sauce: In a small bowl add mayonnaise, soy sauce, sesame seed oil, a small pinch of black pepper, and one finely minced garlic clove. Mix, cover, and let it chill in the refrigerator. 

 

In a food processor, add 1 lb. of whole shrimp, garlic, shallot, and scallions. Blend into a paste and then transfer into a bowl. To that bowl add the chopped shrimp, sweet chili sauce, salt, and pepper. Mix and then portion it into 4 even sections.

 

In a non-stick skillet over medium heat, add oil. Shape each shrimp patty and gently place them into the skillet. Cook for about 4-5 minutes on each side depending on the thickness of your patties.

 

Toast your buns and add the sauce followed by the shrimp patties. Top it with the Chinese coleslaw and enjoy!