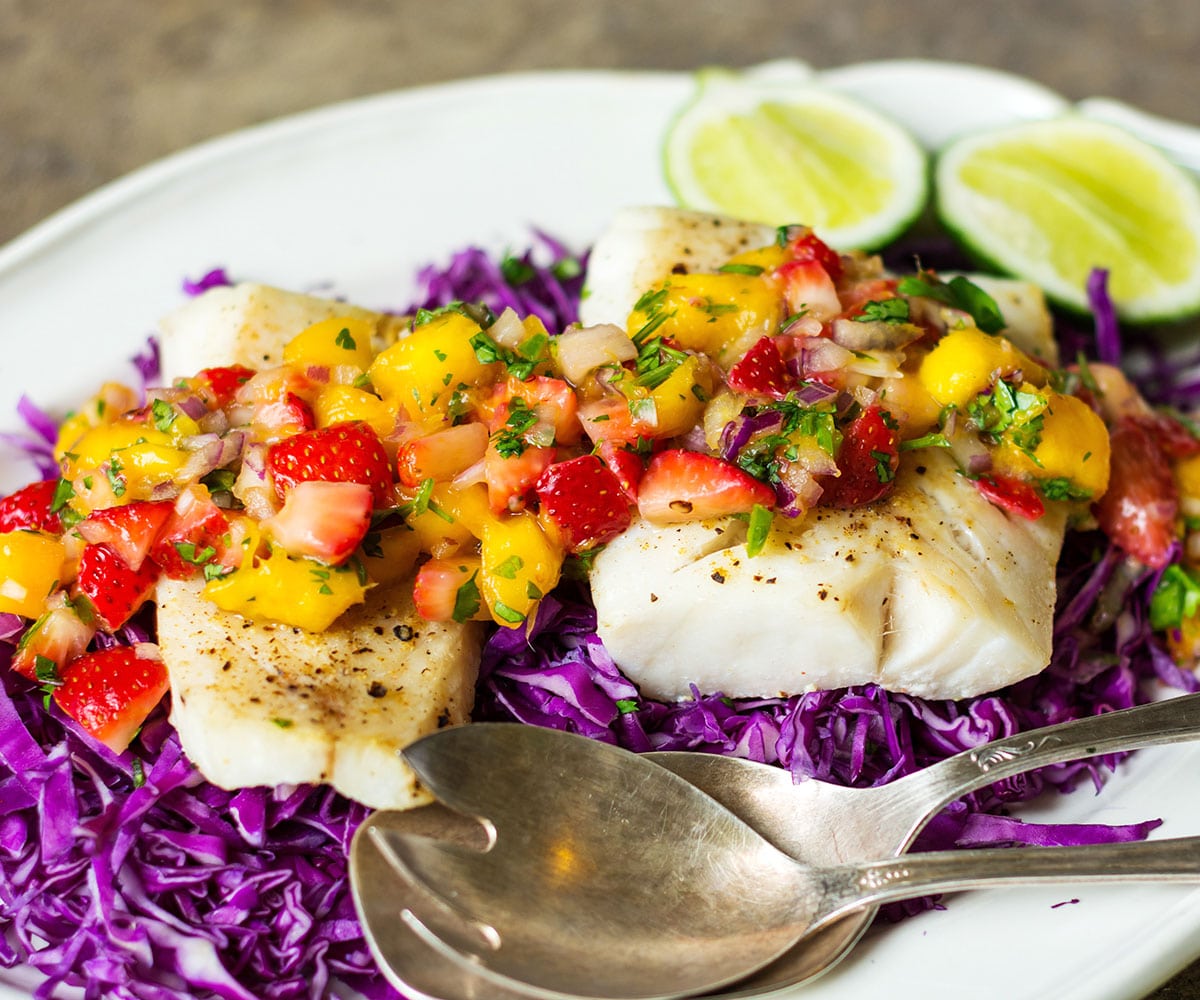 ---
Serves 4
Ingredients:
1.5lbs Cortez Halibut (or any fish of your choice), cut into 12 even pieces
2 cups red cabbage, shredded
1 lb. fresh mango salsa (find this inside our Deli Case!)
1 cup fresh strawberry, diced
½ cup fresh cilantro, chopped
2 limes, juice of ½ a lime, and the rest cut into wedges
1 Tbsp. olive oil
12 corn tortillas
Salt and black pepper
Instructions:
Preheat the grill on high or oven to 375°F.
In a medium bowl combine mango salsa, strawberries, cilantro, lime juice, and a pinch of salt and black pepper. Mix and set aside.
Place your fish onto a baking tray—season with olive oil, salt, and black pepper. Bake or grill for about 5-7 minutes until cooked.
Warm tortillas in a microwave for a few seconds or lightly toast on a skillet for about 1 minute per side on medium to low heat.
On a large serving platter, lay shredded red cabbage followed by fish, then top it with fresh mango and strawberry salsa. Spritz with some fresh lime and dig in!