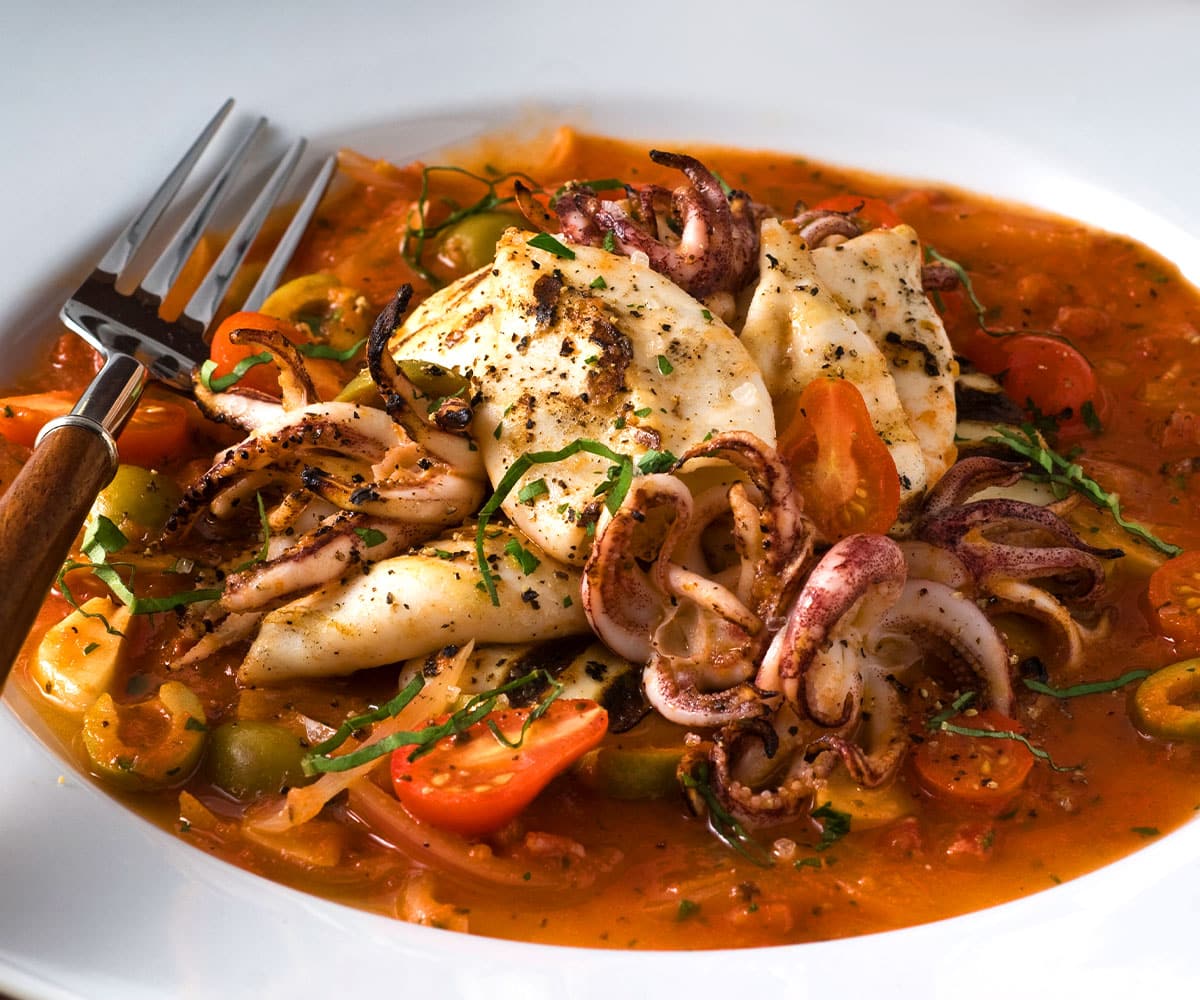 ---
Serves 4
Ingredients:
1.5 lbs of Cleaned Squid, patted dry
4 Tbsp. Extra Virgin Olive Oil
2 cups Grape Tomatoes, halves
2 ea. Garlic Cloves, thinly sliced
1 cup Yellow Onions, finely chopped
2 cups Cioppino Base
1/2 cup of pitted Green Olives in brine, halves
Fresh Sweet Basil, chiffonade 
Salt and Black Pepper
Instructions:
Pre-heat the grill making sure the grill grates are cleaned and seasoned.

 

In a bowl add squid, 2 tablespoons of olive oil, a pinch of salt, and black pepper. Mix and then grill them for about 1-2 minutes to get some char marks. Remove and set to a side.

 

In a large skillet over medium to low heat add olive oil, garlic, and onions. Sauté for about 3-4 minutes and then add tomatoes and green olives. Season with a pinch of salt and black pepper, stir, and let it cook for about 3-5 minutes.

 

Add Cioppino Base and cooked squid into the pot.  Right when it starts to bubble, turn off the heat, garnish with basil and serve.