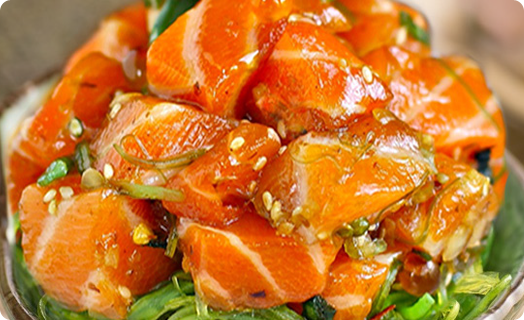 Ingredients:
1/2 lb Loch Etive Steelhead Trout Fillet (Skin Off)
6oz SMS Hawaiian Poki Dressing
1 Tbsp. Sesame Seeds
3 Tbsp. Green Onions (chopped)
8oz SMS Seaweed Salad (from our Deli Case)
SERVES 4
Directions:
1. Cut the steelhead trout into 1/2 inch cubes and place in a large bowl.
2. In the same bowl, add 6 oz. of SMS Hawaiian Poki Dressing, chopped green onions and sesame seeds and lightly toss.
3. Serve fish on top of the seaweed salad from our Deli Case.
Enjoy!
**We also suggest our SMS Wasabi Dressing with the Trout!