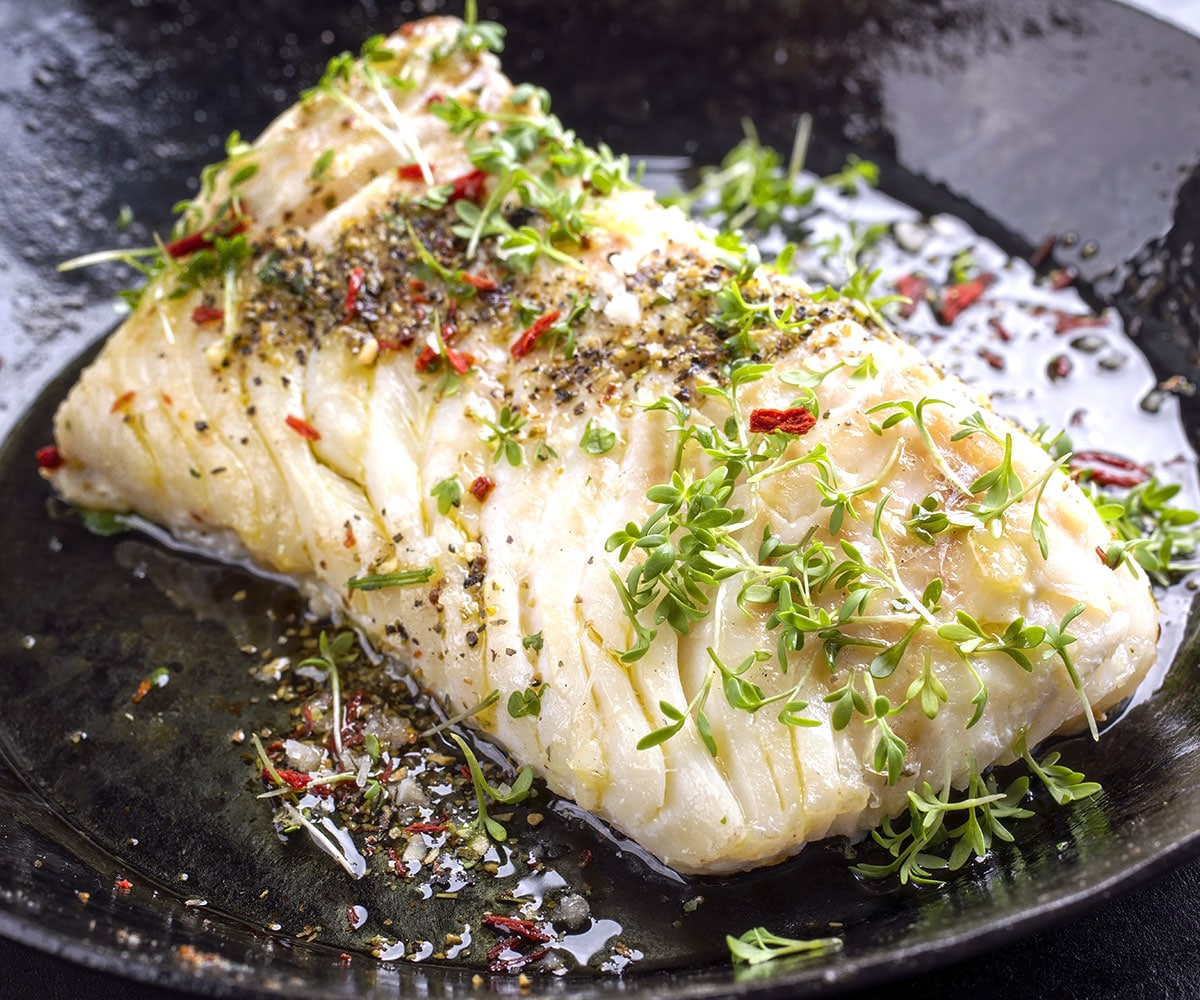 ---
Serves 4
Ingredients:
1.5 lbs. Sablefish, cut into 4 portions
1 ea gallon size zip lock bag
1 cup Santa Monica Seafood Seafood Marinade
2 Tbsp olive oil
½ tsp dried red chili flakes
Kosher salt and black pepper, to taste
Microgreens or garden cress (for garnish)
Instructions:
Add Sablefish and seafood marinade into the zip lock bag and let it marinate for about 10 minutes.
In a large iron skillet over the flames, add olive oil, and then carefully place your marinated Sablefish skin side down. Season with salt and black pepper and then cover the pan with a lid or use aluminum foil so that it cooks evenly (about 7-10 minutes).
Remove the skillet from the heat and uncover the fish. Spoon over an additional tablespoon or two of seafood marinade over your Sablefish and garnish with chili flakes and microgreens. Enjoy!