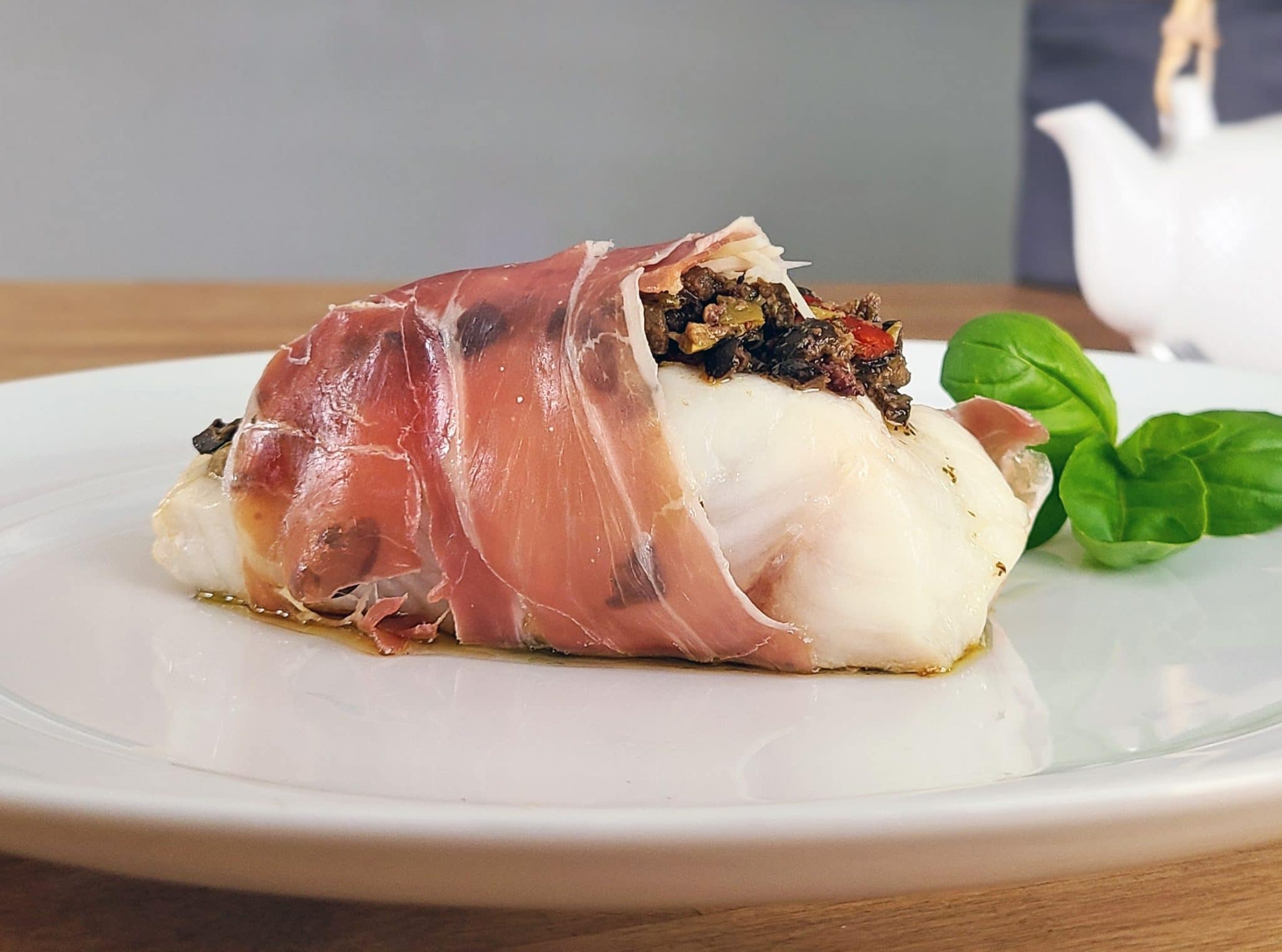 serves 2
Ingredients:
2 6oz Pacific Halibut Portions
4 strips Prosciutto (about 4″x8″ size) 
1/4 cup Olive Tapenade
1 Tbsp. Olive Oil
1 Tbsp. Fresh Basil, chopped
1 Clove Garlic, minced
1/2 tsp. Lime Zest
1/4 tsp. Dried Chili Flakes
salt and pepper, to taste
Cooking Instructions:
1.  Pre-heat oven to 450°.
2.  In a bowl, add olive tapenade, olive oil, basil, garlic, lime zest, chili flakes, black pepper and a light dust of salt.
3.  Place Prosciutto on a flat surface and add Halibut at the end.  Top with a spoonful of the olive mixture, and then wrap the Prosciutto around the fish covering the olive tapenade.
4.  Transfer wrapped fish onto a baking dish and cook in the oven for about 13-15 minutes.
Enjoy!