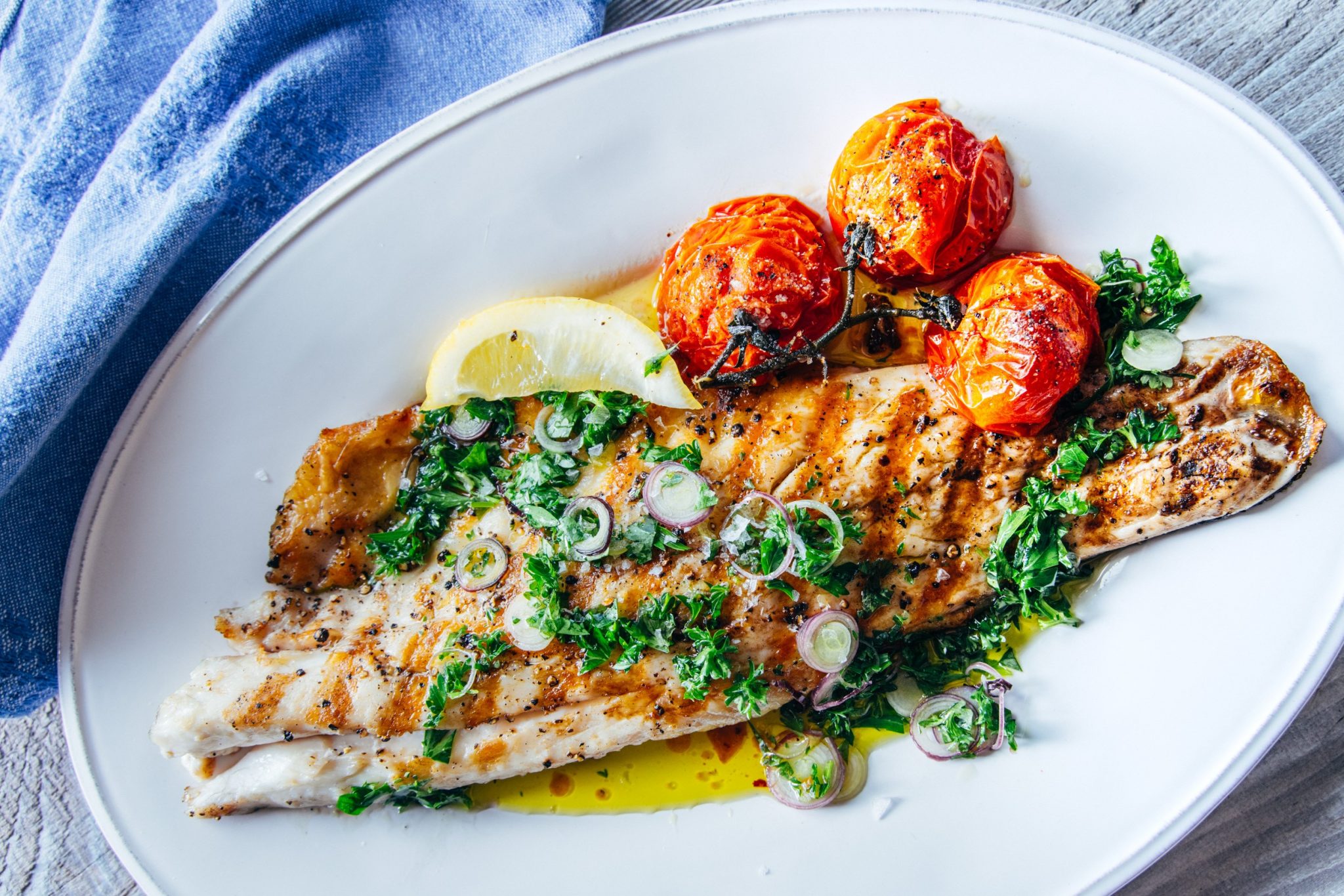 Ingredients:
Pacifico Striped Bass
Cherry Tomatoes
Salt and Pepper
Shallots, thinly sliced
Baja Chimichurri
1 cup Italian parsley, chopped
3 cloves garlic, minced
1 tsp salt
1/2 tsp black pepper
1/2 tsp chili pepper flakes
2 Tbsp fresh oregano, chopped
2 Tbsp shallot, minced
3/4 cup olive oil
Directions:
Preheat oven to 425

°

F.
Combine all Baja Chimichurri ingredients in a blender or food processor and lightly blend. Pour into a bowl and set aside.
Season the fish fillet and cherry tomatoes with olive oil, salt and freshly cracked black pepper.
Place the fillet skin side down on an aluminum foil cookie sheet then add the tomatoes.  Roast for about 4-6 minutes or until the fillet is cooked to desired doneness.
Spoon the Baja Chimichurri on top of the fish and finish with the sliced shallots.  Enjoy!
Serves 4