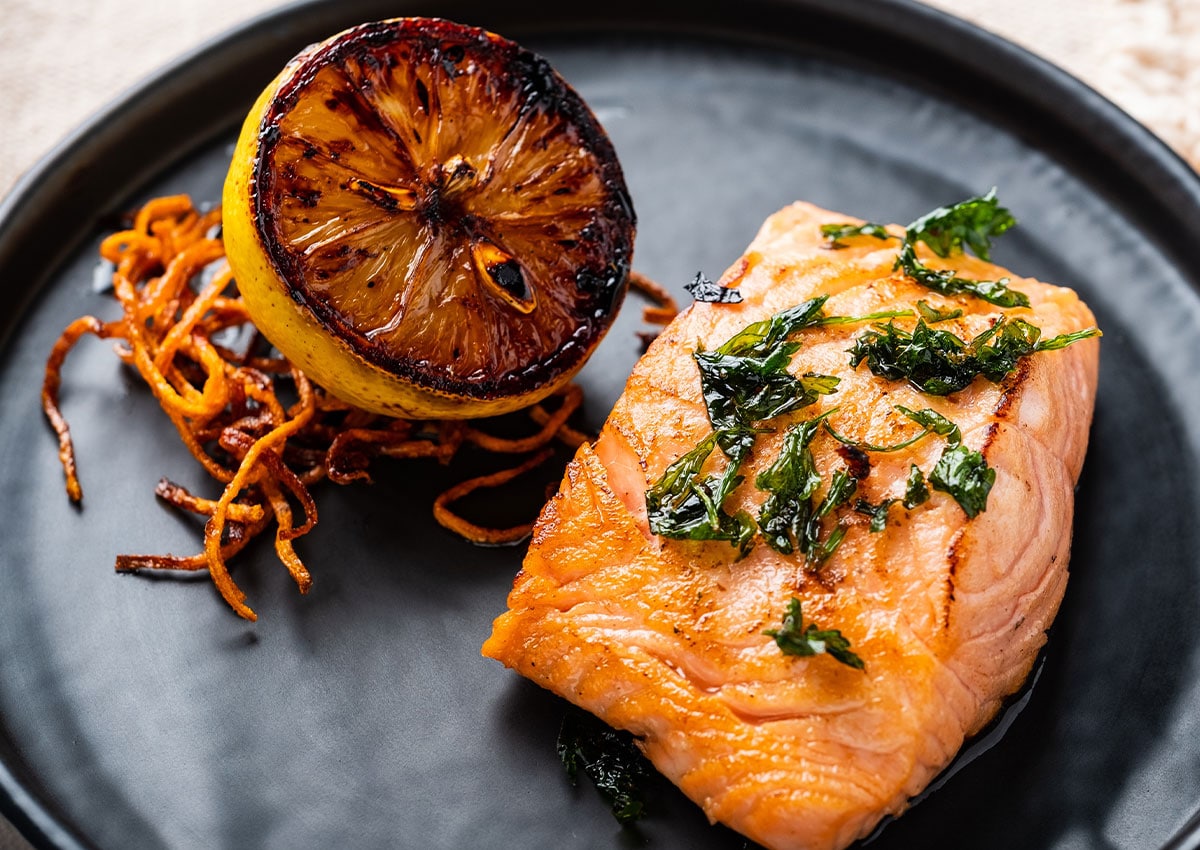 ---
Serves 2
Ingredients:
2 ea. (6oz) Salmon Portions
1 Lemon, cut in half
8 oz. Fresh Baby Spinach, washed
2 cloves of Garlic, thinly sliced
2 Tbsp. Olive Oil
¼ tsp. Crushed Red Pepper
Salt and Pepper, to taste
Preparation:
Pre-heat oven to 450ºF.
Place Salmon and lemon (flesh side up) and season with salt and pepper. Turn lemon over making sure it's now face down and roast for about 10-12 minutes in the oven depending on the thickness of your fish.
While the fish is cooking, heat a skillet on medium heat and add olive oil and garlic. Sauté for about 20 seconds and then add in your spinach, a pinch of salt, black pepper, and crushed red pepper. Lightly stir and then cover with a lid to let it steam for about 2-3 minutes.
Plate your dish by adding sautéed spinach at the base topped with the roasted Salmon. Squeeze a spritz of charred lemon on your fish and enjoy it while hot and fresh!