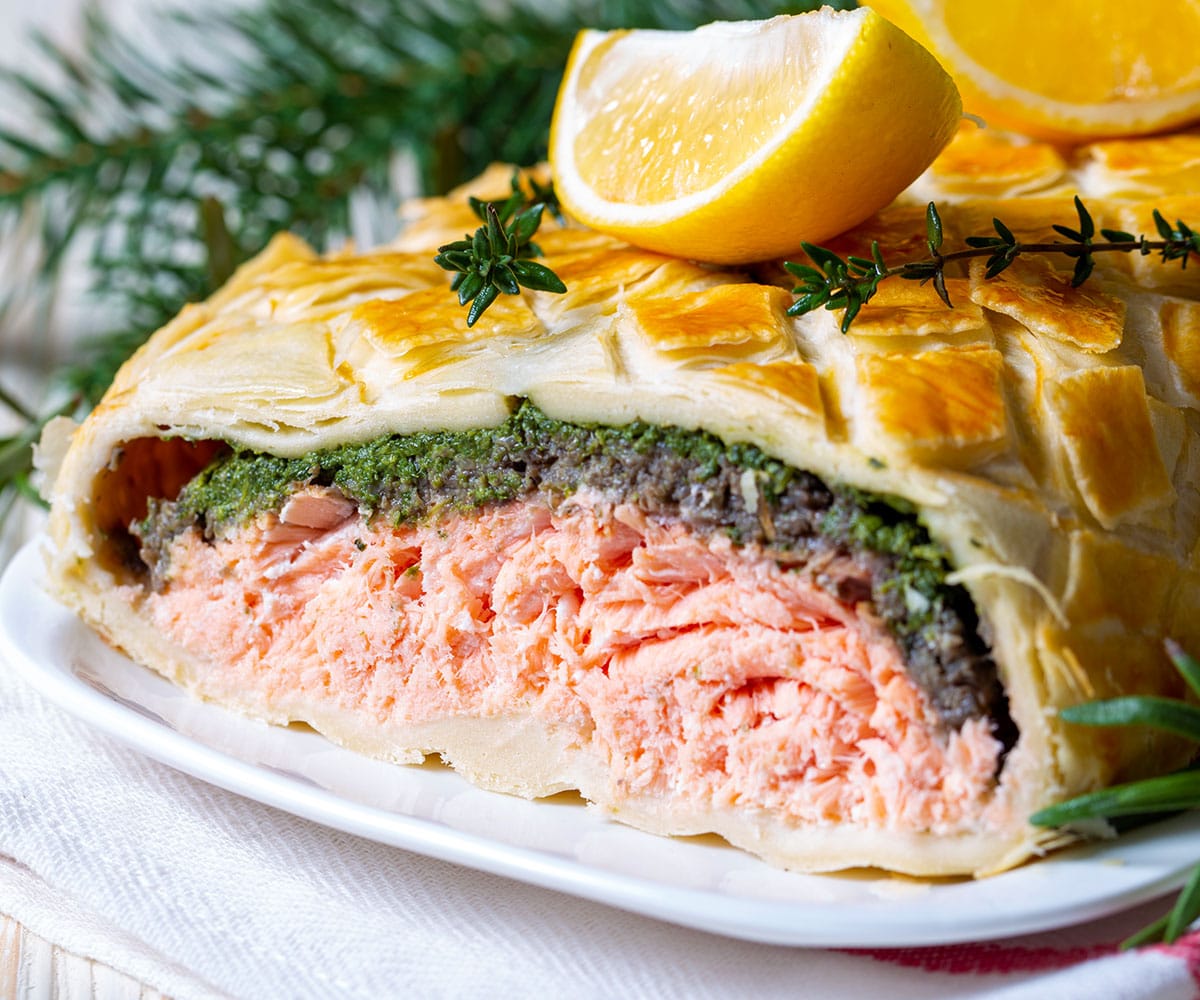 ---
Serves 4
Ingredients:
1.5 lb Salmon Fillet, skin off and pat dry
4 oz mushroom, finely chopped
5 cups spinach, cleaned and chopped
1 ea small onion, finely chopped
2 cloves of garlic, finely chopped
4 oz cream cheese; room temperature
¼ cup grated Parmesan cheese
2 sheets of frozen puff pastry (large enough to cover your fish and have about 2-3 inches extra for the fold)
3 Tbsp. butter
1 Large egg, beat with 1 Tbsp of water and set aside
Salt and black pepper
Instructions:
Preheat oven to 400F.
In a large skillet, melt butter and add in onions, garlic, mushroom, and spinach. Season with salt and pepper and sauté for about 2-3 minutes until spinach is cooked. Add cream cheese and parmesan cheese and mix until combined. Turn off the heat, set it aside and let it cool.
On one sheet of your puff pastry, place salmon in the center followed by your spinach mixture on top. Cover it with the second puff pastry sheet. Brush the edges with the egg wash and then fold the sides in slightly pinching it to seal. Score a crosshatch pattern on top and then brush on the entire Salmon Wellington with egg wash.
Bake in the oven for about 35-40 minutes until golden brown and the temperature of your fish reaches 130 to 135 degrees. (The temperature of your salmon will continue to rise after removing it from the oven) Enjoy!