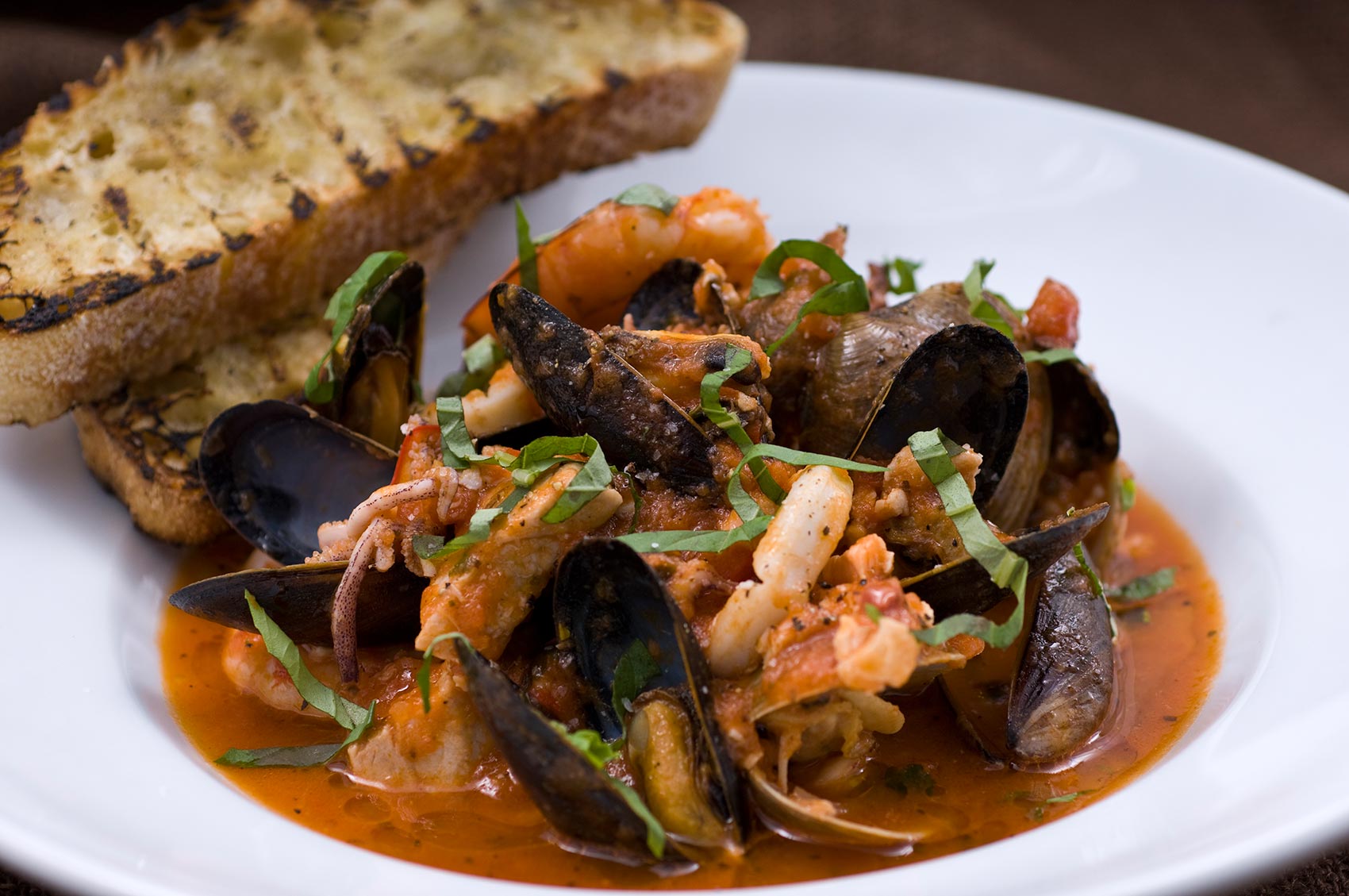 serves 4
Ingredients:
1 lb mussels, scrubbed and debearded
1 lb clams
1 lb skinless white fleshed fish, cut into 1″ pieces
1 lb large uncooked shrimp, peeled and deveined 
1 lb squid, cleaned, thawed if frozen, bodies cut into 1/2″ rings, tentacles left whole
1 jar of 32oz Santa Monica Seafood Cioppino Base
1 ea 8oz bottle clam juice (fish stock or water)
1 1/2 cups white wine
1 clove garlic, finely minced
1/2 tsp oregano
1 Tbsp. fresh basil leaves, chopped
Salt & pepper to taste
Directions:
1) In a large heavy pot over medium-high heat, add wine, 1/2 cup of clam juice, clams, mussels and seasonings. Bring to a boil, stirring frequently. Cover and cook until the shellfish begin to open their shells.
2) Add fish, shrimp, squid, Cioppino base and the remaining clam juice. Cover again and let simmer over low-medium heat for another 3-5 minutes.
3) Remove cover, check that all shellfish have opened, give a quick couple of stirs and transfer to bowls for service.
4) Add a pinch of fresh chopped basil leaves for garnish and enjoy with a slice of toasted artisan bread to sop-up the broth!