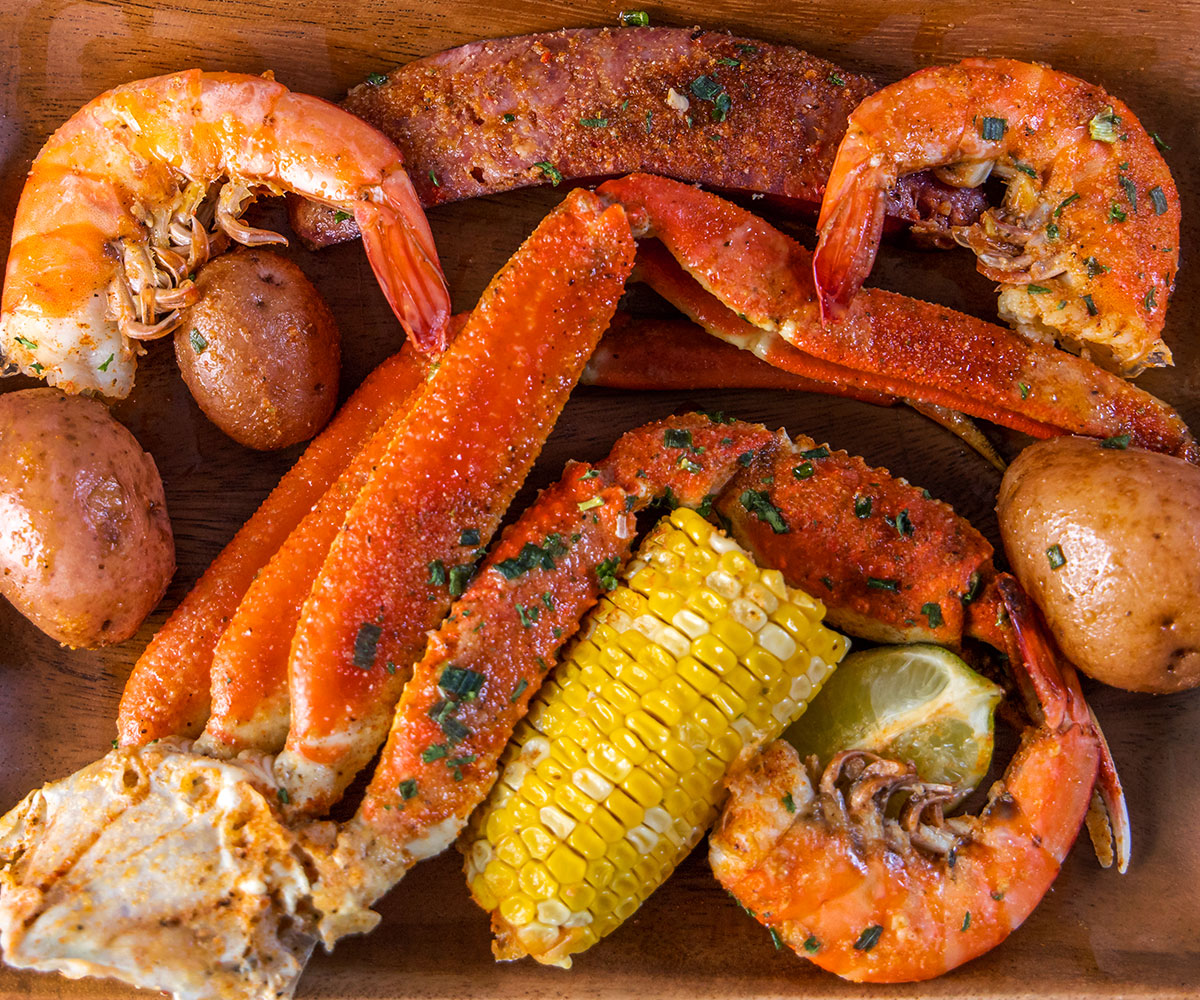 ---
Serves 4
Ingredients:
6 lbs  Shell-on Jumbo Shrimp
6 lbs Snow Crab Clusters
½ cup Old Bay Seasoning (or any Cajun Seasoning of choice)
2 lbs Medium-size red potatoes
5 ears Fresh corn; cut into 3 pieces
1 lb Smoked sausage; cut into 1" to 2" lengths and halves
2 ea Lemon; cut into halves
Instructions:
In a large pot of water add crab boil seasoning, lemons, and potatoes. Bring to a boil until the potatoes are just cooked and then add in corn and sausages. Cook for an additional 5-7 minutes.


Add Shrimp and crab clusters to the pot, cover, and cook for an additional 5-7 minutes. Turn off the heat and drain out all the liquid. Season with a few dashes of old bay seasoning and dig in!