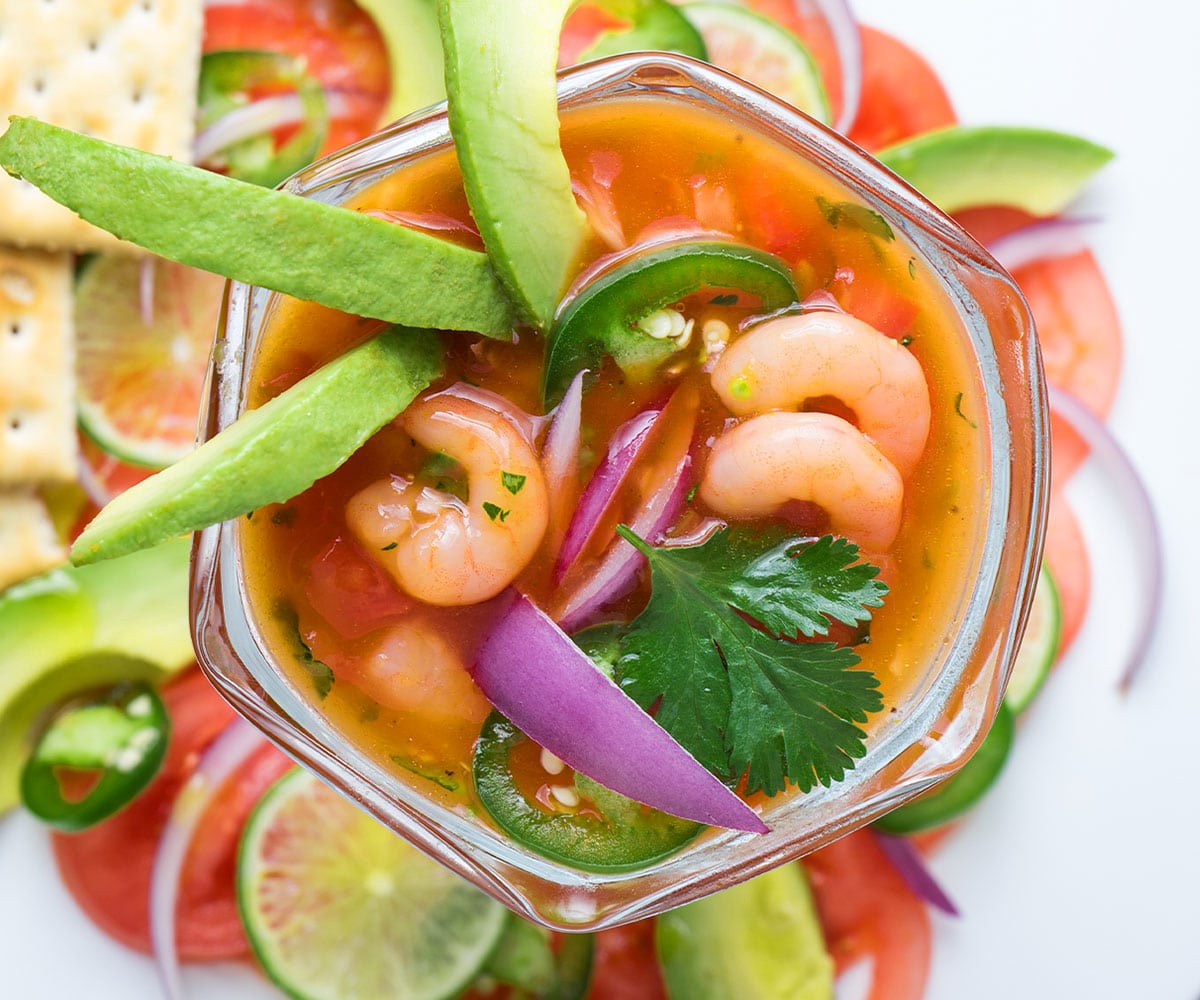 ---
Serves 4
Ingredients:
1 lb Bay Shrimp
8 oz Santa Monica Seafood Cocktail Sauce
1 cup of water or clam juice
1 ea fresh lime, juiced
1 ea cucumber, small dice
1 ea tomato, small dice
1 ea jalapeno pepper, finely chopped
1 ea red onion, ½ finely chopped and the 2nd half sliced for garnish
3 Tbsp. cilantro, finely chopped
1 ea avocado, sliced
Salt and black pepper, to taste
Instructions:
In a medium to a large bowl, add cocktail sauce, water or clam juice, lime juice, and a pinch of salt and black pepper. Mix.
To the same bowl add shrimp, cucumber, tomato, jalapeno peppers, both red onions, and cilantro. Mix.
Top it with sliced avocado and serve chilled. Enjoy!