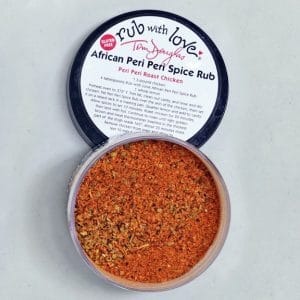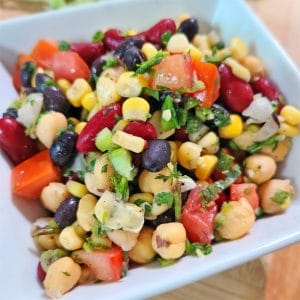 ---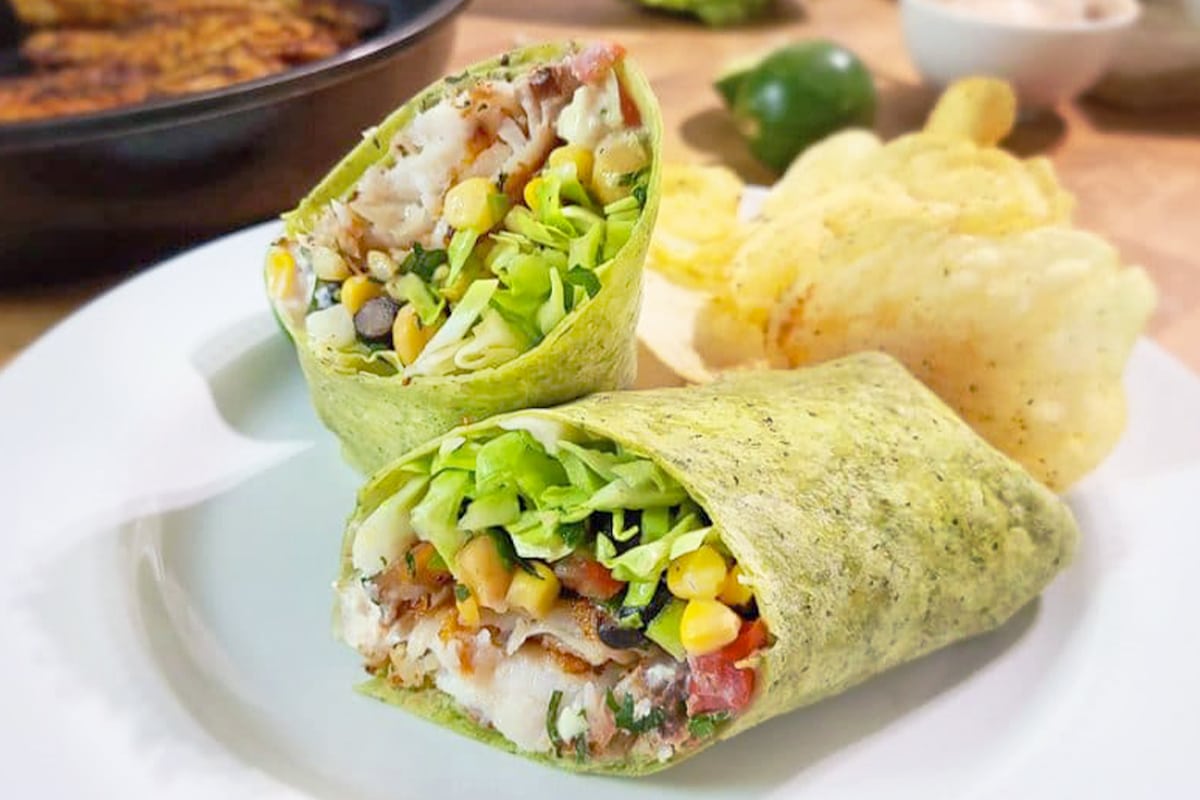 Serves 4
Ingredients:
4 each (6oz) Tilapia Fillets
3 Tbsp. Tom Douglas Rub with Love African Peri Peri Spice Rub (or any spice rub seasoning mix of your choice)
2 Tbsp. Olive Oil 
1 lb Bean Twist Salad from our Deli Case
2 cups Green Cabbage, shredded
4 ea (10") flour tortillas
1/2 cup Queso Fresco Cheese or Feta Cheese, crumbles
1 lime, cut into wedges
Sauce: 
1/2 cup Mayonnaise
1/2 cup Sour Cream or Crema
2-3 Chipotle Peppers in Adobo, finely chopped 
1 clove Garlic, finely minced
2 tsp. Lime Juice, freshly squeezed
salt & pepper, to taste
Directions:
Combine all sauce ingredients into a small bowl.  Mix and chill in the refrigerator.
Season both sides of fish with Rub with Love African Peri Peri Spice Rub.
Heat a non-stick skillet on medium-high heat and add olive oil or cooking spray.
Once the pan is hot, add fish and cook for about 2-3 minutes per side or until internal temperature reaches 145°F.
To assemble, add the following items to the tortilla - shredded cabbage, a spoonful or two of bean twist salad, fish, sauce, cheese crumbles, and a spritz of fresh lime.  Wrap and enjoy!