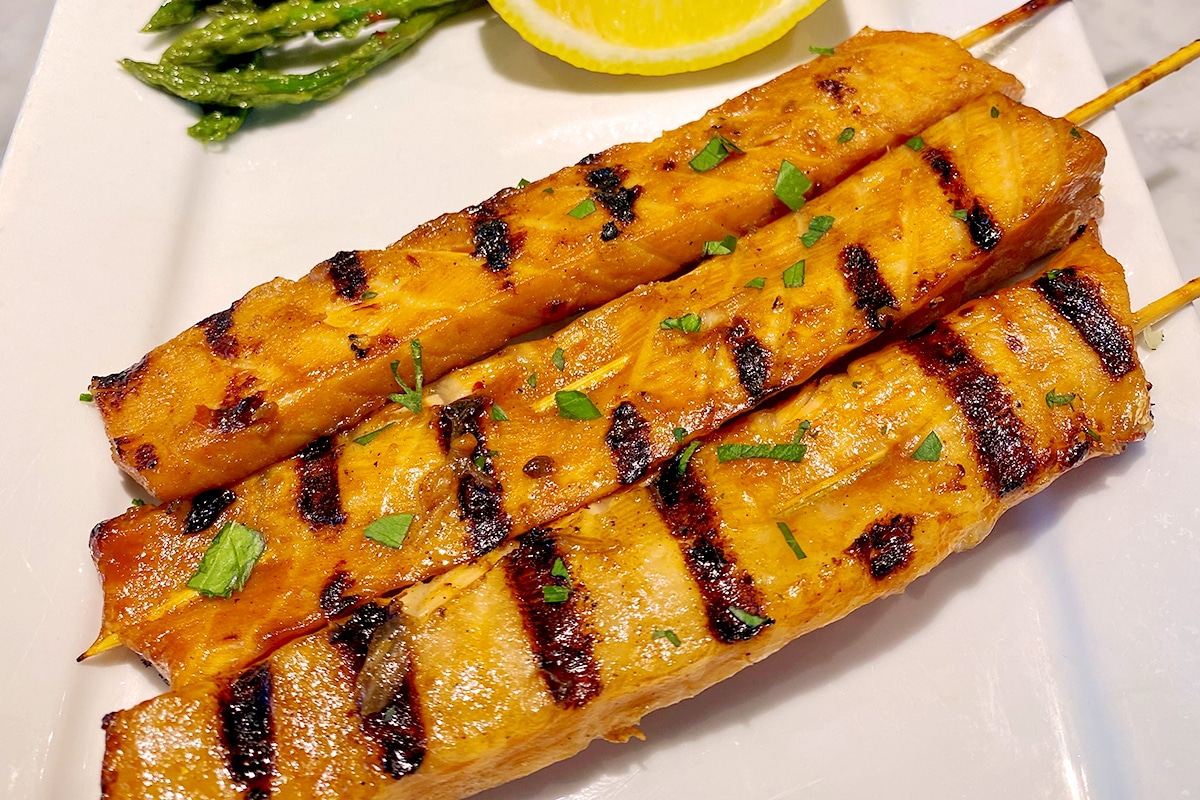 ---
Serves 4
Ingredients:
12 ea. Teriyaki Salmon Skewers from our Seafood Case
1 Tbsp. Green Onions, chopped
1 lb. Israeli Couscous Salad from our Deli Case
Directions:
Move oven rack close to the broiler and set it on high.
Place teriyaki salmon skewers on a nonstick baking sheet, and broil for about 3-4 minutes or until done. Make sure to keep an eye on it so that it doesn't burn.
Plate your skewers and garnish it with chopped green onions.
Serve with a side of Israeli couscous salad and enjoy!