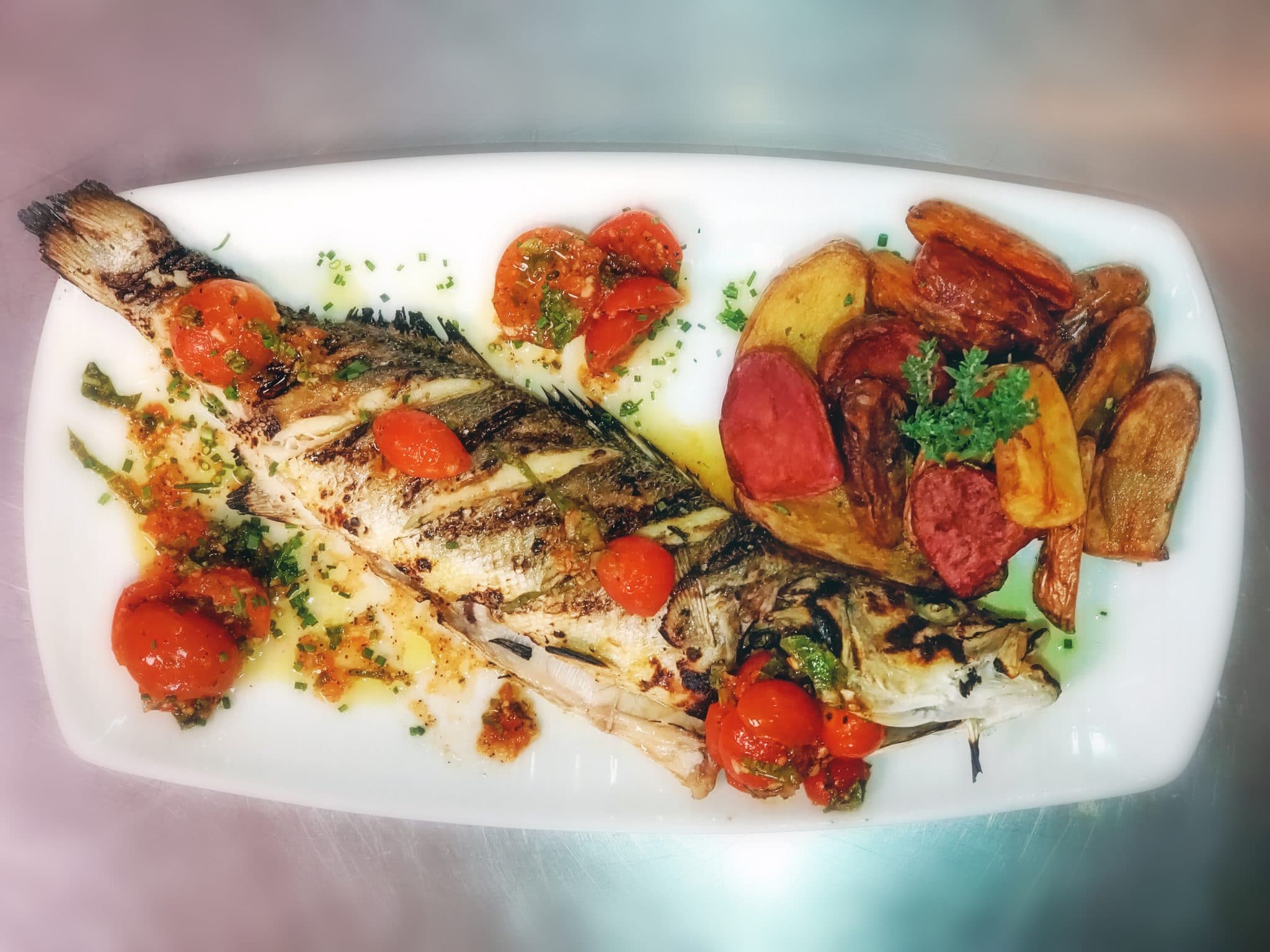 Serves 2
Ingredients:
2 ea Whole European Seabass
12 oz Fingerling Potatoes, cut in half lengthwise
1/4 cup Olive Oil
12 oz Basil Marinated Tomato Salad (from our Deli Case)
salt and pepper
Directions:
Pre-heat oven to 450ºF and set your grill on high.


In a pot of water, add salt and boil fingerling potatoes for 15 minutes. Drain and set aside.


Cut 3 slits on each side of the fish and then season with salt and pepper.  Char fish on top of the grill for about 2-3 minutes per side and then finish off in the oven for an additional 10 to 12 minutes (or until internal temperature reaches 145°F).


While the fish is baking, heat a skillet on top of the stove and add olive oil.  Pan fry the fingerling potatoes for 5 minutes. Salt and pepper to taste.


Plate your fish and potatoes and then top it with the Basil Marinated Tomato Salad.



Enjoy!