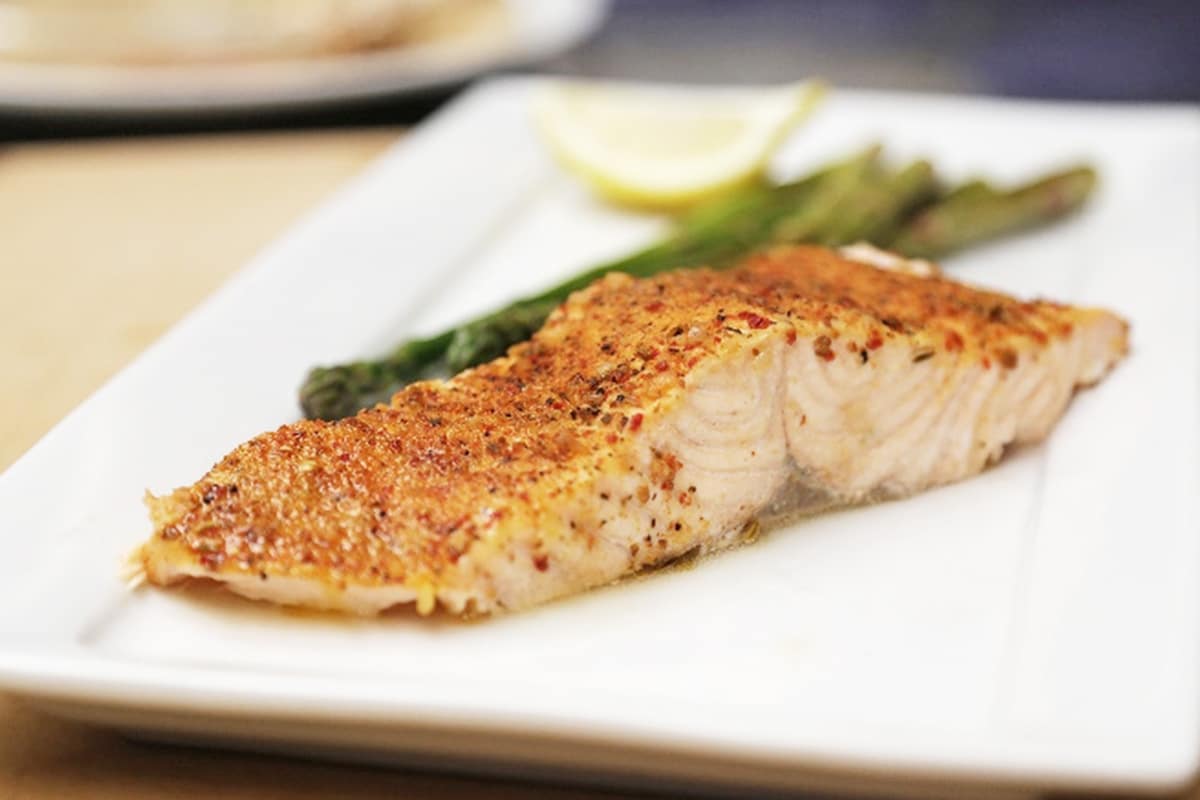 ---
Serves 4
Ingredients:
1 lb. Salmon fillet, cut into 4 equal portions
1 Tbsp Tom Douglas Rub with Love Trey Lamont's Jerk Spice Rub
1 Tbsp olive oil
1 ea. lemon, cut into 4 wedges
1 bunch fresh Asparagus
Salt and pepper, to taste
Directions:
Preheat oven to 375°F.
On a nonstick baking sheet, place your Salmon portions and asparagus. Lightly drizzle with olive oil and then season with Trey Lamont's Jerk Spice Rub.
Bake for 10-12 minutes or until done depending on the thickness of the fish.
Plate your Salmon and asparagus and serve with a side of lemon wedge. Enjoy!