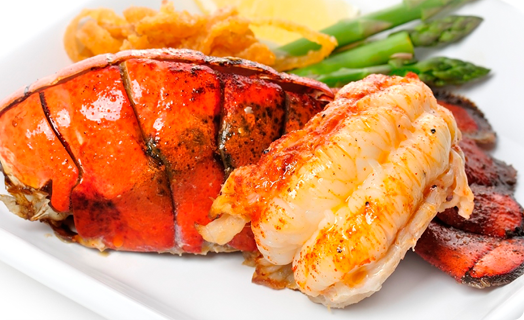 Ingredients:
2 lobster tails
1 glove of garlic (finely minced)
2 Tbsp. butter
salt and black pepper
SERVES 2
Directions:
1.  Pre-heat broiler
2.  Place lobster tails on a baking dish and with a kitchen shear, cut a slit lengthwise down the tail.
3.  Place lobster in the broiler for about 5-6 minutes until meat is slightly golden brown on top.
4.  In a small sauce pan on low heat add butter, garlic, a pinch of salt and black pepper. Lightly stir for 1 minute until butter is fully melted. Remove from stove and based on top of cooked lobster tails.
Enjoy!