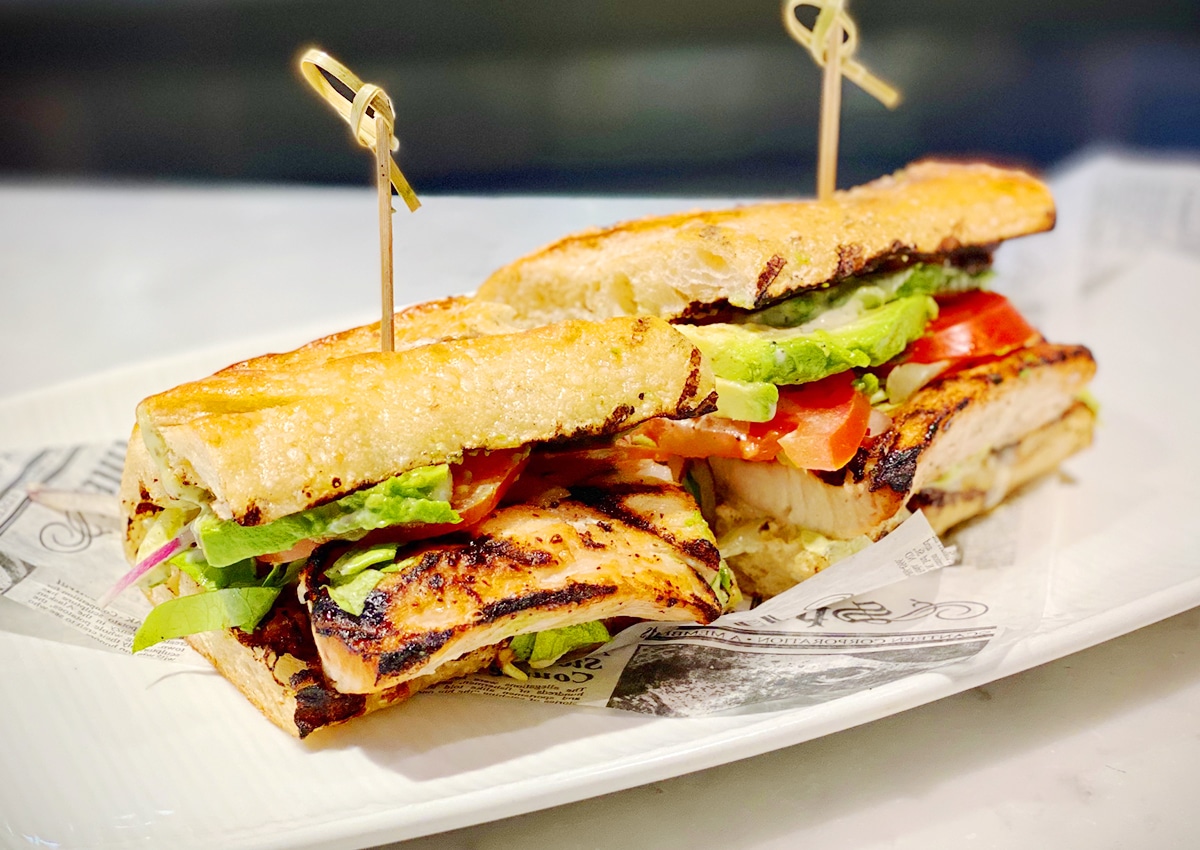 Serves 2
Ingredients:
2 ea 6oz Mahi Mahi Portions
1 Tbsp olive oil
1 ripe avocado, sliced
1 medium tomato, sliced
1 Jalapeno Pepper
½ cup Santa Monica Seafood Tartar Sauce
2 ea 6" French baguette, sliced lengthwise
¼ cup red onions, thinly sliced
1 cup Romaine Lettuce, chopped
Salt & black pepper

Directions:

Preheat grill.
Char jalapeno on the grill for about 4-5 minutes until it's tender and then remove the skin and seeds.  Chop jalapeno into small pieces and add it to a small bowl.  To that bowl, add ½ cup of Santa Monica Seafood tartar sauce. Mix and set aside.
Season the fish with olive oil, salt, and black pepper (we recommend using any blackened seasonings if you have any on hand!).  Cook on the grill for about 2-3 minutes per side until done.  At the same time, toast your baguettes by placing them on the grill crust side up for about 1 minute.
Plate your sandwich by layering the toasted baguettes with your roasted jalapeno tartar sauce, followed by grilled Mahi, tomatoes, lettuce, sliced onions, and avocado.  Enjoy!