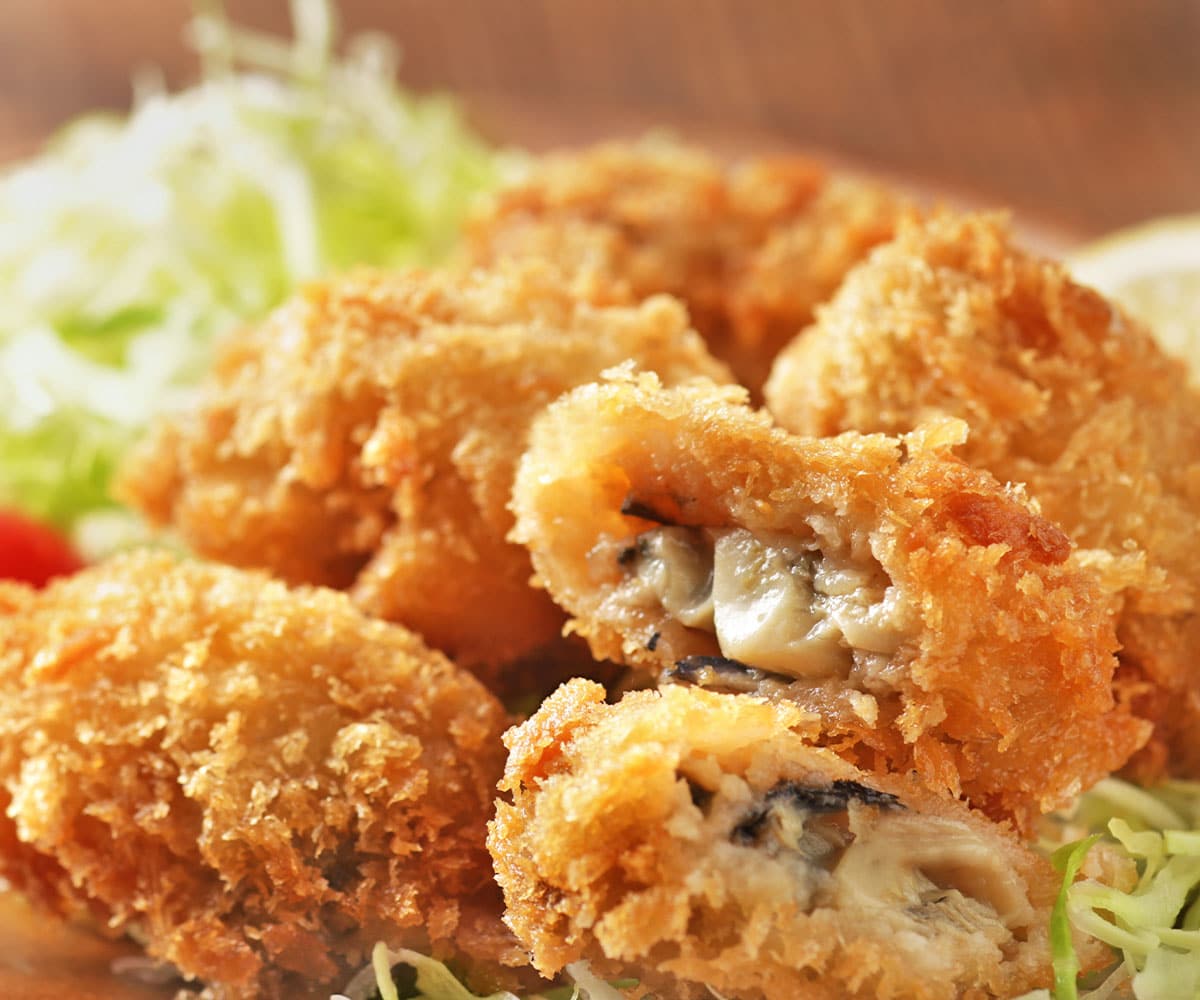 ---
Serves 2
Ingredients:
12 Oysters, separate meat from the shell
1/2 cup corn starch or all-purpose flour
2 eggs, beaten
1/2 tsp garlic powder
1/2 tsp paprika
canola oil
1 cup Japanese panko breadcrumbs
1 ea. lemon, cut into wedges
1 cup Santa Monica Seafood Dill Sauce
salt and black pepper, to taste
Instructions:
Have three bowls ready - one for the beaten eggs, flour, and panko. In the flour bowl, add flour, garlic powder, paprika, a pinch of salt, and black pepper.
Rinse oyster meat and pat dry with paper towels. Coat each oyster meat with the seasoned flour followed by an egg dip and then panko. Place on a flat plate and repeat until done.
Heat oil to 375F and gently cook oyster meats for about 2 minutes per side until golden brown. Remove and place on paper towels to remove excess oil.
Plate your fried oysters with a side of lemon wedges and Santa Monica Seafood Dill Sauce. Enjoy!