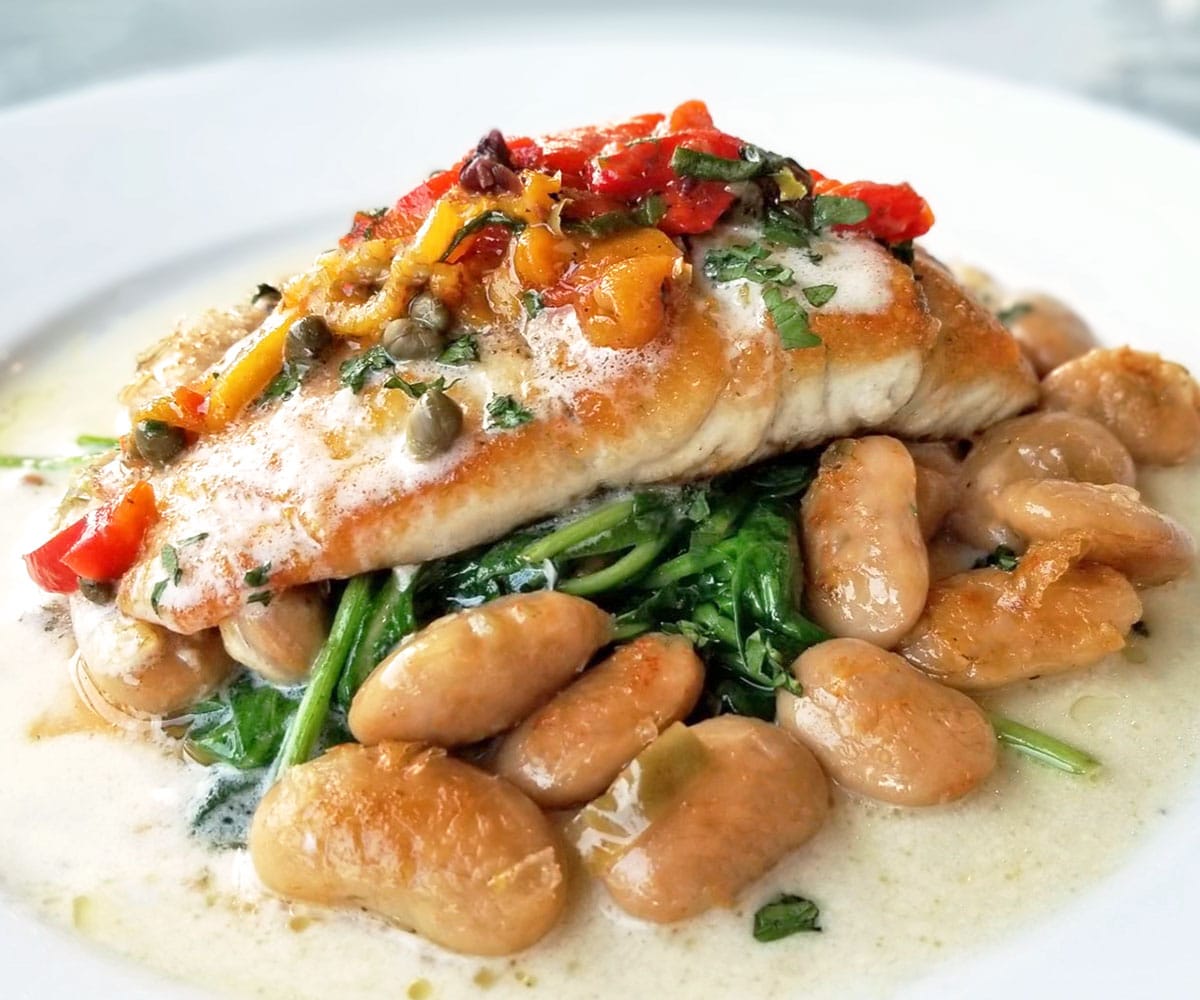 ---
Serves 4
Ingredients:
4 ea. (5oz.) Barramundi Portions
2 Tbsp. olive oil
1 lb Giant White Bean Salad (from our Deli Case)
1 cup heavy whipping cream
2 Tbsp. capers
6 cups packed fresh spinach
2 cloves garlic, chopped
Kosher salt and black pepper, to taste
Flat leaf parsley, chopped (for garnish)
Instructions:
Preheat the oven to 425°F.
Pat fish dry and season both sides with salt and black pepper.
In large oven proof skillet, place over medium heat and add olive oil. When you see a light smoke, carefully add barramundi portions skin side down. After about 2 minutes of searing, flip the fish over, pour the giant white beans around the fish and then place it in the oven to cook for about 10 minutes.
While the fish is cooking, in another skillet over medium heat, add olive oil and then garlic, spinach, capers, a pinch of salt, and black pepper. Sauté until the spinach is just lightly wilted. Add cream and remove from the heat after about 1 minute.
Plate your dish with spinach at the bottom topped with your fish. Spoon over the giant white beans and enjoy!